Hey guys.
This is my first scale build, a simple build, which I am looking to be unique and as scale as possible. Aaron (Azwa) is doing the bar work, and he is doing an outstanding job, he is a great person to deal with, I can't thank him enough. I really appreciate his work.
I know Tacoma's aren't in the Australian market, but it's been my choice for build for a while and I am really loving the honcho bodies, and they're lexan. I'm not going for a truggy style truck, but more of a tradesman's ute/truck.
It started out as your everyday Axial SCX10 Honcho, and I slowly made my own changes like every does, but now its going to be a big change.
The electronics are basically stock, with a MKS waterproof servo, and a Holmes Hobbie 27Turn motor on its way from RPP hobby. I have waterproofed the electronics myself, with the easy ol' "roof n gutter" silicone. I plan to get stronger axle components, transmission, ect ect. but that'll all be over time, my plan is to be soon, but we shall see. I need to do my research for the best parts.
The other parts are -
Axial 8 hole beadlocks
Pitbull 1.9 tires
Proline powerstroke shocks
Junfac carbon steel shafts
Alloy steering links and rear lower links
I am going with the Tamiya PS-23 gun metal colour on the cab and black bar work, which I believe would look sweet. I am very excited to see how it all turns out and I hope you all enjoy the build, it may be slow going, but it will get there.
All photo's of its current state have been taken by Aaron, and with his permission I am attaching them to the thread. Don't be giving me the thumbs up for the bar work, I just gave the information of what I wanted, Aaron has done the hard yards.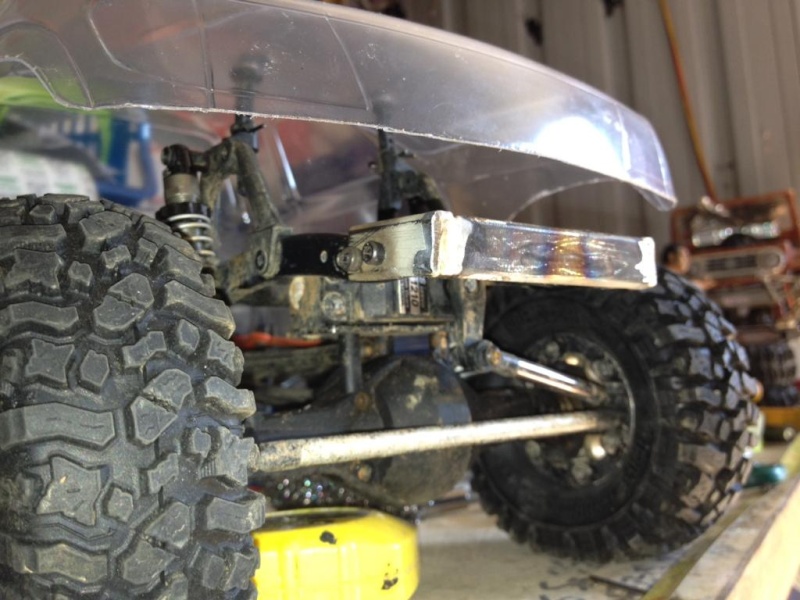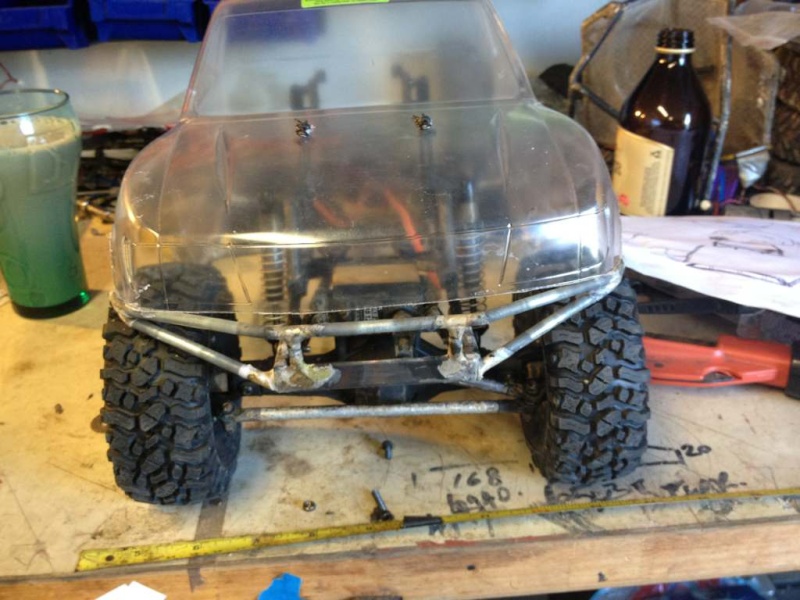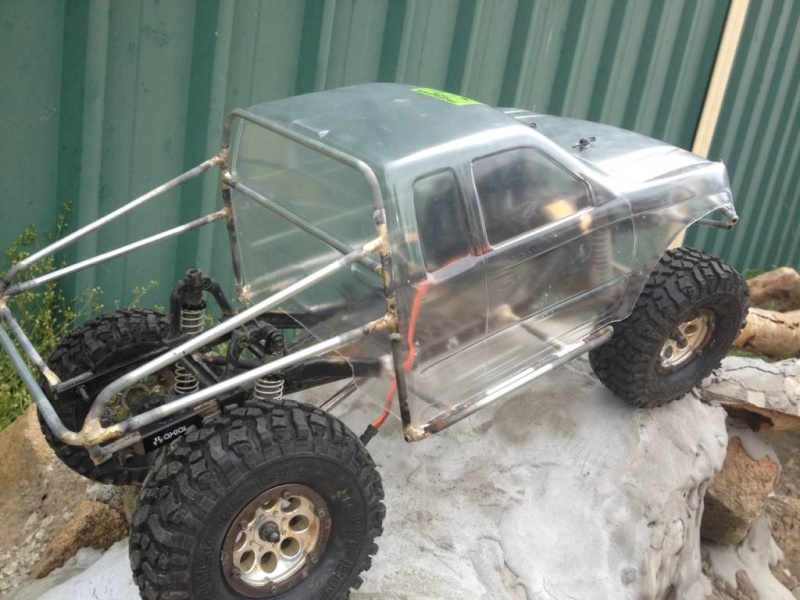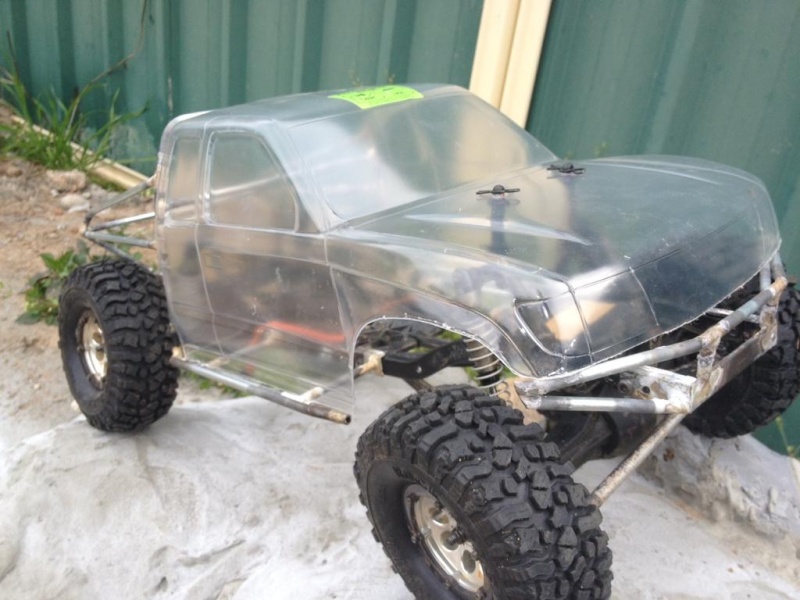 Aaron has cut down the bar ends slightly, to accommodate the tires when flexed.
Thank you for ready, and I hope you all enjoy.
I'll have an update every few days.
Very very niiice mate...

Outstanding job Azwa the






Well, Aaron has been working his ass off, he is doing a great job. Last night Aaron welded up some bracing cross members, and cut a bit more off the bull bar for the scrub bars. It's all going very well!
What colour is she going to be painted ?
I'm going with Tamiya PS-23 Gun metal grey. I can't wait to get out to one of the social runs soon!


Similar topics
---
Permissions in this forum:
You
cannot
reply to topics in this forum